SAAREE MOOD Is a curation by indian supermodel and actress, MUGDHA VEIRA GODSE
To see how in such a humble yet juxtaposed manner, a very large fabric can be worn in the most mundane moments and smallest of households to the grandest events and most important ceremonies; there is a lot between the lines that is yet to be said, explored and defined when it comes to wearing this classic garb.
Enjoy Our Latest Collection
Discover the latest models of bags that fit into the framework of current trends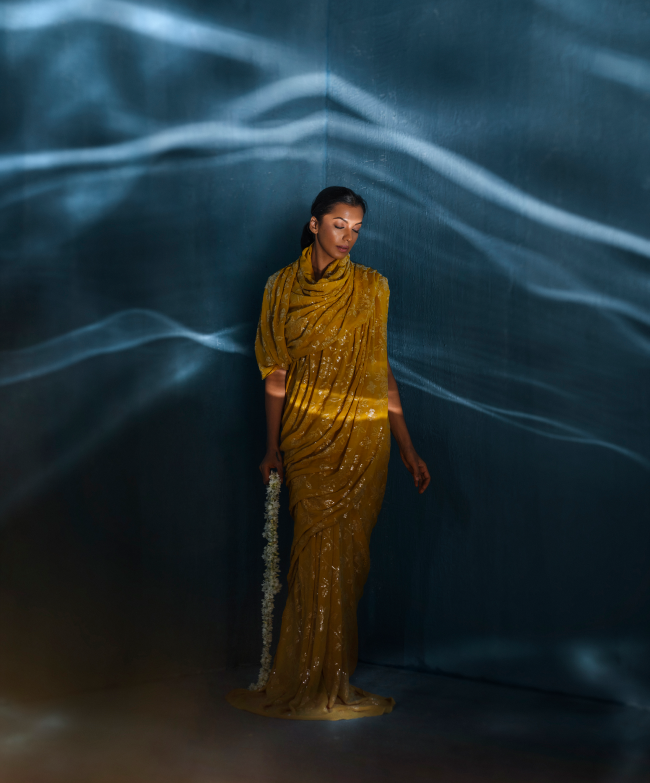 GEORGETTE SAAREE COLLECTION
Banarasi work on pure Georgette soft fabric… Mugdha's favourite to drape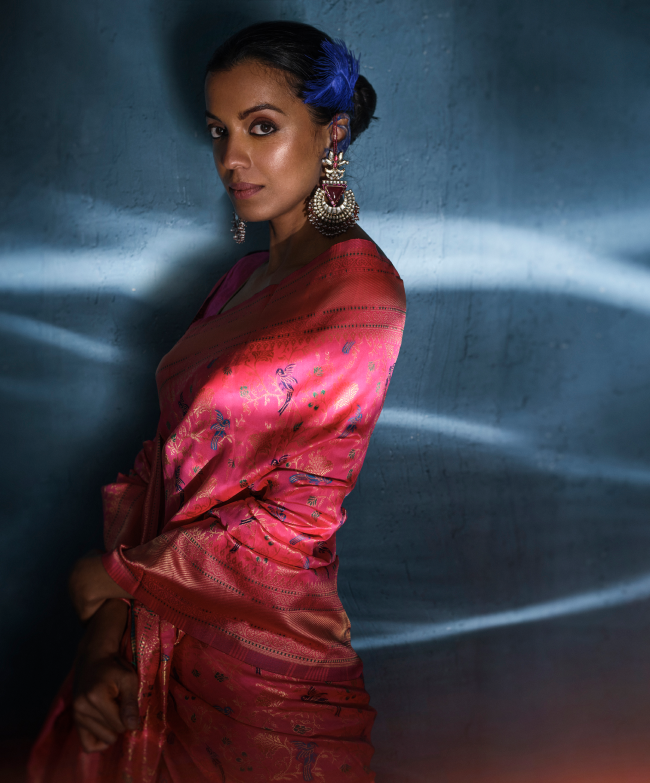 BANARASI SAAREE COLLECTION
Banarasi Saaree are a testament to mastery of weaving techniques by artisans.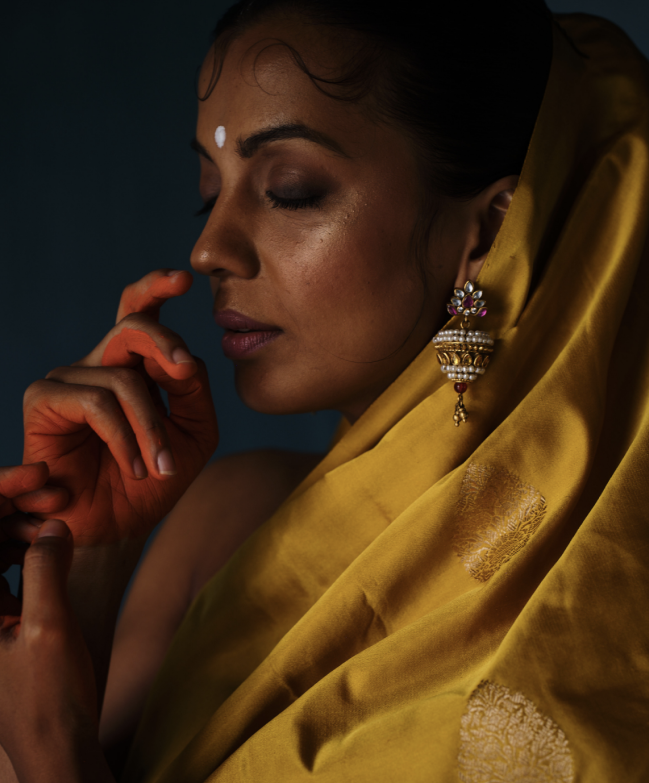 KANJIWARAM SAAREE COLLECTION
Silk sari made in the Kanchipuram region in Tamil Nadu, India.
Being born in India, a nation that stands as a symbol of unity; one that drapes together its people, culture, foods, art just like the effortless garment we wear with pride; a saaree, every corner of our land has acted as inspiration for Saaree Mood… to the extent that the way we live and our stories, in its very nuances, resonates with the act of draping of a saaree.
Saaree Mood, for every moment, every journey, every identity… we simply have a saaree for it.
An attire that was in our history and is still a part of our culture. It has been seen on our most auspicious occasions. It has allowed and continues to allow countless women like our grandmothers and mothers, housewives in both urban and rural areas who are the most important pillars of our society, to raise the youth; the future of our country! A garb with this much dynamism, urges us, to give it far more attention.
Silence... Love... Gratitude...